34
The original, with shows and live mixes.
On air:
Aerial Soundwaves
Now playing:
Daniel Ingram
You'll Play Your Part (Hydra Remix)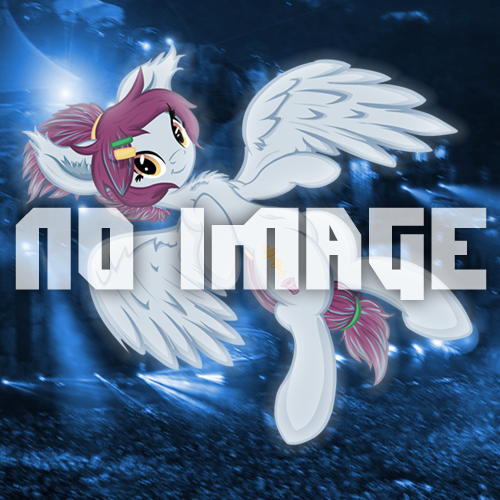 7
Our chill station, for chilling. No interruptions.
On air:
DJ Stormswirl
Now playing:
Knife Pony
Knife Pony ft. Feather - Stay (Retrotype "Is Dead" Remix)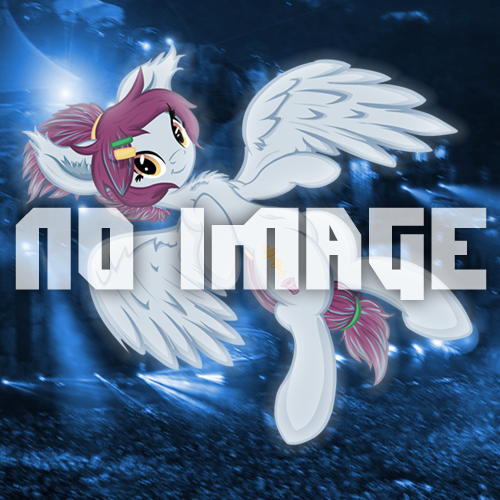 3
Our signature playlist, with no interruptions.
On air:
Aerial Soundwaves
Now playing:
Daniel Ingram
You'll Play Your Part (Hydra Remix)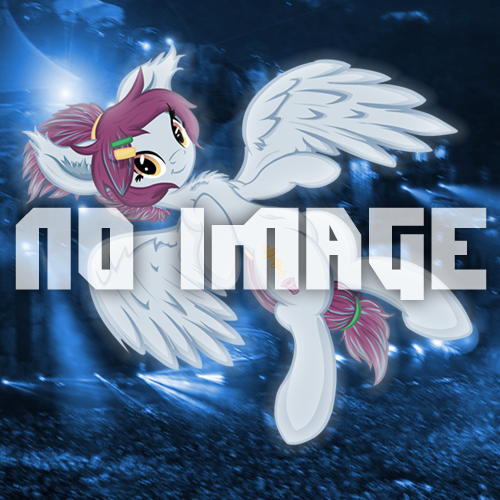 Latest News
Sup mah Bronies!?
Yo, So when Fruity told me he was working on a core themed Pony/Brony album I was of course deepy interested.
As you may know, I host No Morality every other Friday here on PonyvilleFM which is a mashed up, mind bending hour of hardcore, speedcore, mashcore, etc... so I'm always looking for great hardcore Pony music. As a huge supporter of Brony music I try not to saturate my sets too much with music from outside the fandom so this album release is a breath of fresh air for me and Brony core fans alike. So let's get into it, shall we?
The first track on the album, aptly titled "COREPON3", is a great way to start the album off. Fruity doesn't care one bit about trying to warm you up or ease you into the madness that is this album. "COREPON3" is straight up Speedcore with crazy mashup samples of horse, mainstream music and vidya games. The kicks are heavy, the leads are intense and it sets the mood for the whole album. From there we venture into "DANK PON3S", a pretty straight forward Trapcore track with 808's and "what" samples. After that we are graced with "Backalley Underground Musicscene". A track featuring Trotmania's own Inkling Bear AKA Fractilx AKA 
インクリングズ
AKA... whatever, they are amazing together. "Backalley Underground Musicscene" combines the Happy Hardcore influence we hear in most Inkling Bear tracks and mashes it together with devastating kicks from Fruity Fusion. The next 9 tracks after that will take you on a journey of Gabber, Hardcore, Hardstyle and Terrorcore, it's amazing.
If you are into the heavier compositions you definitely need to check this album out. It even features a VIP of one of my personal favorite Fruity Fusion tracks, "Quiet", which I was honored to be able to drop at Ponystock 2016 at Everfree Northwest before it's release. It's a great revisit to an insanely heavy track.
Overall the album is great. There are a few lulls if you are listening to it straight through, but if you were to add every track into an already established playlist or a hardcore DJ looking to spice up your sets, you wouldn't regret it adding this. Go pick up the album
[HERE]
 and throw the horns up!
Also make sure to tune into "Hardcore Wrap-Up" every Friday at 7pm EST here on PonyvilleFM as Fruity Fusion bring you the best in Hardcore music!
-Kill Screen [Ludi]

To celebrate the release of the "Lycan Dese Beats: Beats Me 2!" album release, which will be available on bandcamp http://lycandesebeats.bandcamp.com/ PonyvilleFM will be hosting a DJ event coming this Friday the 1st July leading up to the albums live play and release. The party will start at 1pm UTC with DJs performing until the album drops at 9pm UTC. There will be many DJs performing both before and after the album release!
You will be able to tune in and talk with everyone over at the PonyvilleFM chat http://www.ponyvillefm.com/chat and https://discord.gg/0WIIPuNiCmdoB43h
The Album will have a massive 26 tracks from a huge variety of artists including big names like Reverbrony, Francis Vace, and Undreamed Panic along with other highly talented artists such as DJT, Spectra, Homage McGee and many MANY more!
This album promises to be one of the most exciting and diverse examples of what the brony music community is capable of.
The album explores genres from all over the spectrum, with dubstep, house, 8-bit, rock, and more!
The album will be available from the Lycan Dese Beats bandcamp for whatever price you'd like to pay (including $0) once it is released on the 1st of July (depending on your timezone)! You aren't under any obligation to donate, but if you choose to donate, we are certainly grateful. All donations will split 50/50 between the running of Lycan Dese Beats and the Bronies For Good charity of choice, which is currently the "Against Malaria Foundation". If the album reaches $1000 for supporting the running costs of Lycan Dese Beats, then ALL donations from that point on will go towards the charity, Against Malaria Foundation.
You can check out the album here:
http://lycandesebeats.bandcamp.com/
To keep up to date with what DJ goes live next, follow @ponyvilleFM
For latest podcast and brony music information, follow @LycanDeseBeats
Get ready for a Pinkamena party Livemix special  with Fruity Fusion, this Friday on PonyvilleFM.
Not even Parental guidance is advised for this one, 18+ only!